View Key Performance Measures
Last updated
View Key Performance Measures
The Dashboard shows you how your vehicles or drivers are performing against a number of fuel management key measures. You configure your company's goal, or target (requires permission), and see at a glance how performance compares to targets.
You can view performance for drivers, vehicles, or groups, select the time frame, and select by vehicle type. The information below your name on the right tells you which assets are included in the metrics.
After setting up the data, you can save the view as your default each time you return to the Dashboard. Incorrect or incomplete data is automatically omitted in calculations.
Click here to learn more about omitted data.
Click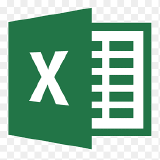 to save the raw data represented in the Dashboard in a .csv file. The glossary has definitions of columns contained in this file.
Note: If you do not receive data by driver (drivers log in), use vehicles and vehicle groups to show data.
Key Measures
For each key measure, you see the performance value for the included entities, time frame, and vehicle type. The black bar in the graph on the right shows your current value compared to good, fair, and bad performance as a percentage of the target.
Fuel key measures
Other key measures
Good
Greater than 95%
Good
Up to 105%
Fair
80% - 95%
Fair
105% - 120%
Bad
Up to 80%
Bad
Greater than 120%
Bad performance is identified also with a red dot to the left. Click the key measure link to see its definition.
Click a target to change it (requires permission). The target defined in the Dashboard is used throughout the Fuel Manager module. Changing a target also changes the bar graph with respect to good, fair, and bad performance.